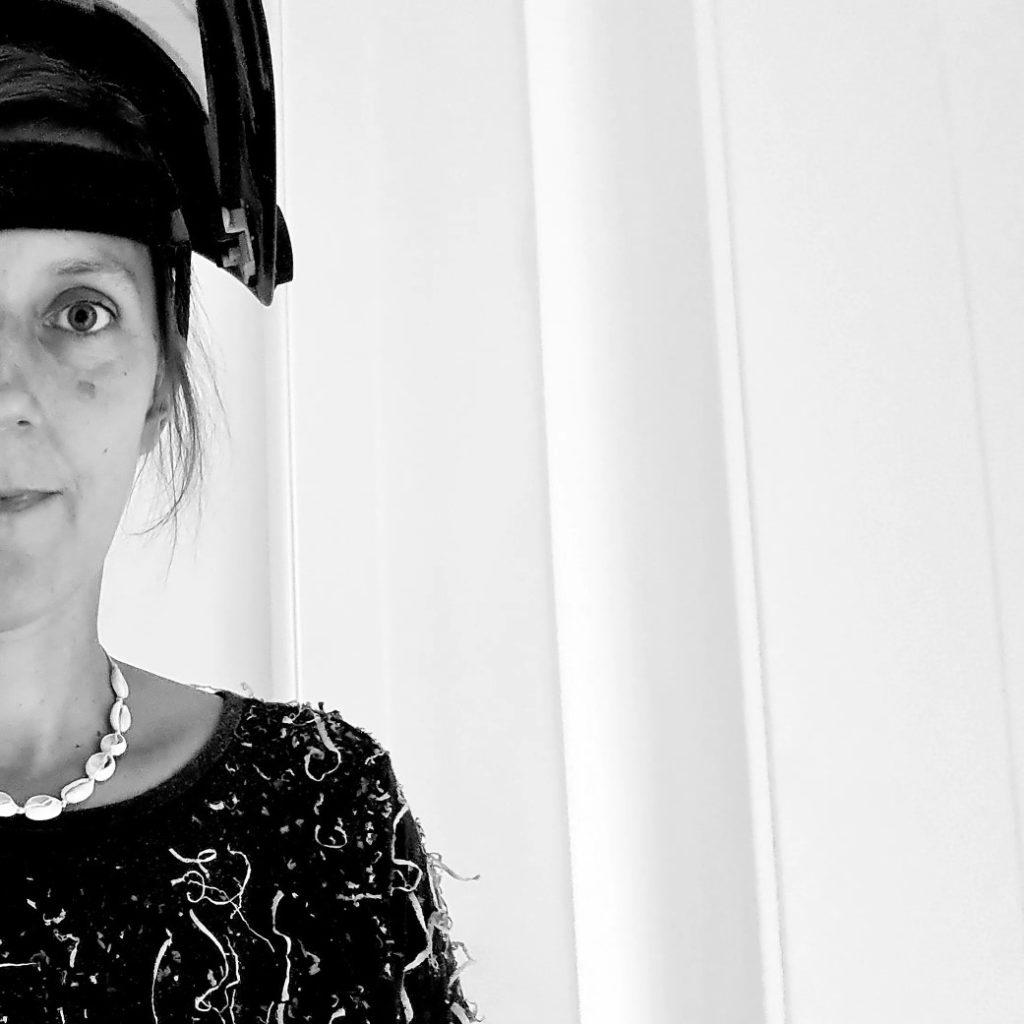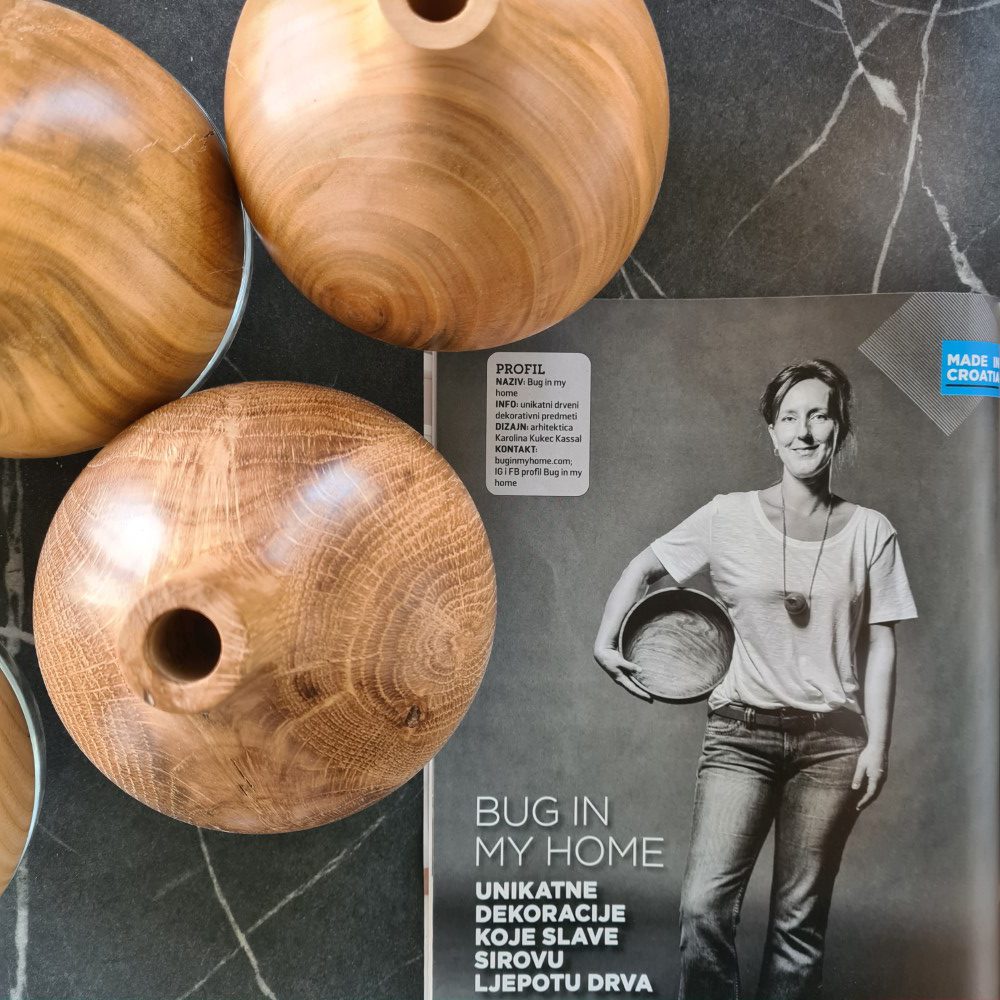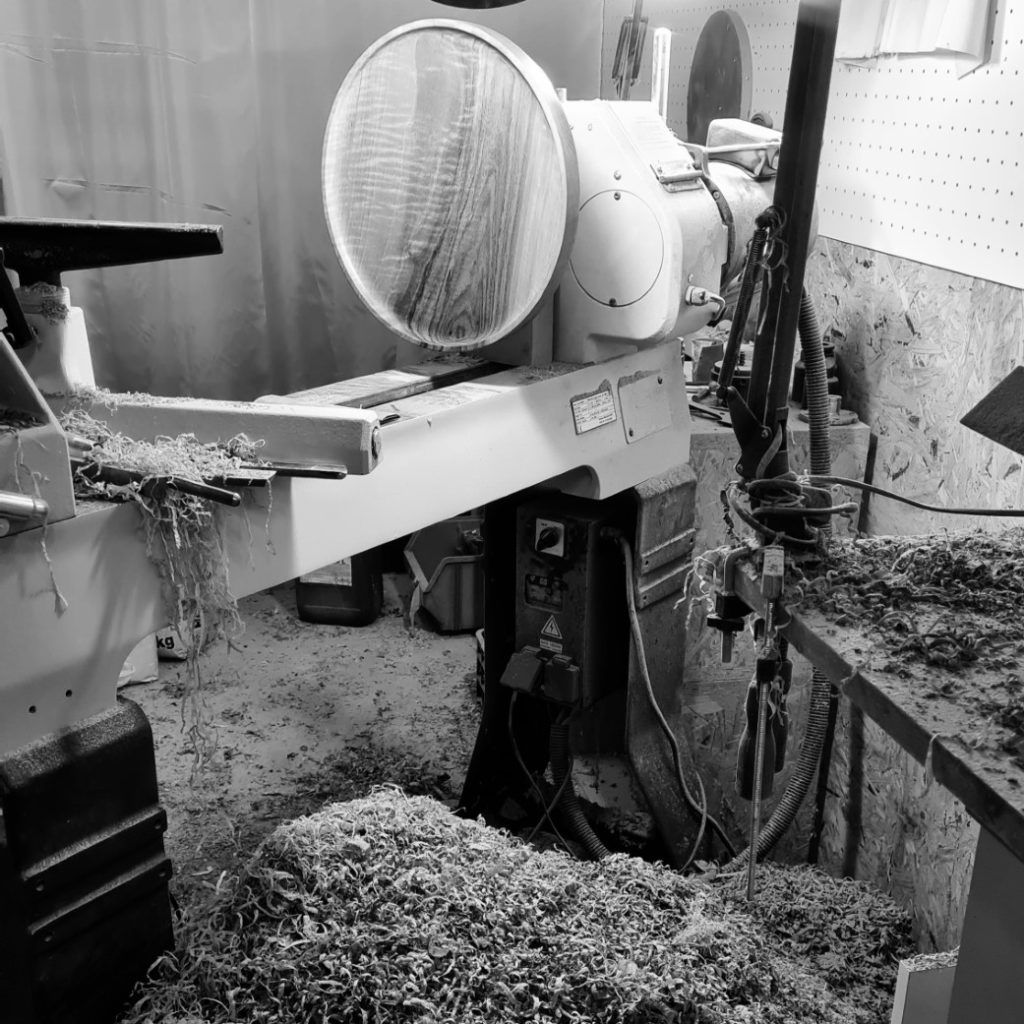 I am Karolina Kukec Kassal, architect, turner, and owner of the BUG IN MY HOME brand. I make unique wooden decorative items with a lathe and polish them with beeswax.

BUG IN MY HOME products are shaped by my many years of architectural experience and the raw beauty of wood. The way they are produced makes them completely sustainable and environmentally friendly because I believe it is important to safeguard the future of our children and their Planet.
The story that took me from architecture to turning began with the search for a different dough roller. I love when things are beautiful, when they have a soul.
Ever since I first smelled and heard the sound of wood in a lathe and finished my first vase, I haven't stopped creating because there is something magical in hand creation and the turning process.
My adventure gives birth to unique ornaments every day, reveals to me the unique patterns of wood and delights me with the scent of wood. And each new item connects me with customers who complete and arrange them with personal style and interpretation by placing and arranging them in their spaces.

BUG IN MY HOME invites you to find your peace and pleasure in the slowness and beauty of nature accentuated by the simplicity of the shapes I create.

Welcome to my world.